ITN FORUM TUTORIAL

You can find here a tutorial on how to use the new ITN FORUM, in particular you will find:
How to subscribe
What to do if you can't login or forgot your password
HOW TO SUBSCRIBE
First of all just click on the "Forum" link on ITN left hand menu.
You will then find a page like this: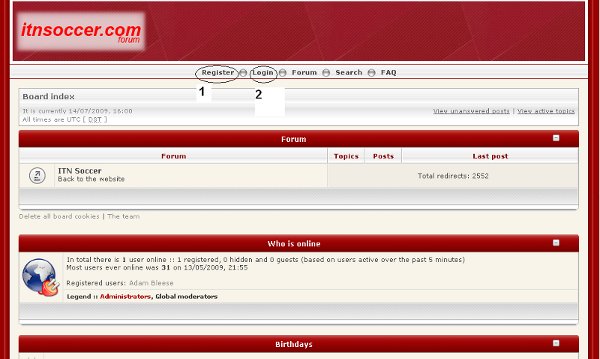 If you want to login click on the "login" link (number 2).
If you want to register click on the link no. 1
Second step. If you do, you have to click on I agree these terms.

Then comes the proper registration: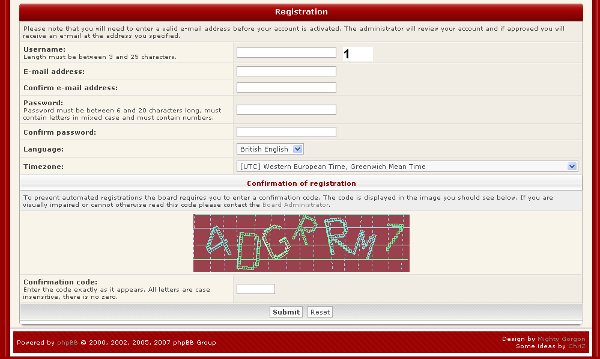 Complete with all your details. Please BE CAREFUL when entering your username (marked no. 1)
It MUST match with your ITN game name (the name you appear to ther users on ITN, which is the one you see highlighted
when you click on "managers on site" on the top menu of ITN website. If you don't, your application will be rejected.
After this you will have to wait for the gamemaster to approve your application, to make sure it comes from a genuine user,
when you receive your activation mail, you will be able to join ITN Forum!
I CANNOT LOGIN ANYMORE TO THE FORUM OR I HAVE LOST MY PASSWORD. WHAT TO DO?
You entered your details in order to login, but the page asks to enter them again.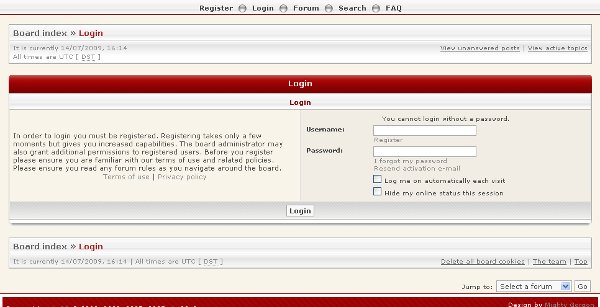 You probably either forgot your password OR you've mistyped it. Please retry.

Still you can't get it working. You entered your details many times but still it doesn't work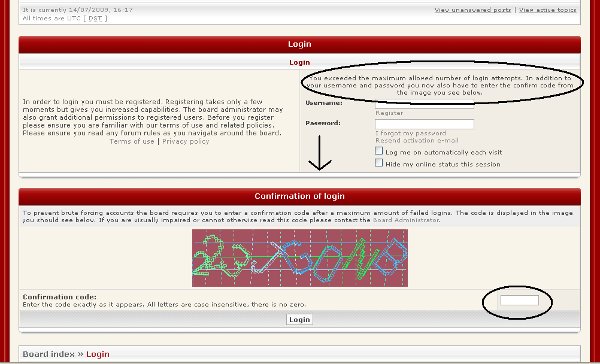 BE CAREFUL! If you tried more than 3 times, the page will change, please read the message!.
As you can see, the page now asks you not only to fill in your correct details, but also to fill the captcha code
(the box with letters and numbers) to make sure you're not someone trying to hijack your account. If you don't see it,
scroll down the page a bit, you will see it like in the picture above.
There's no way. You still can't remember your password. What to do?

As you can see in the picture, you can click on "I forgot my password".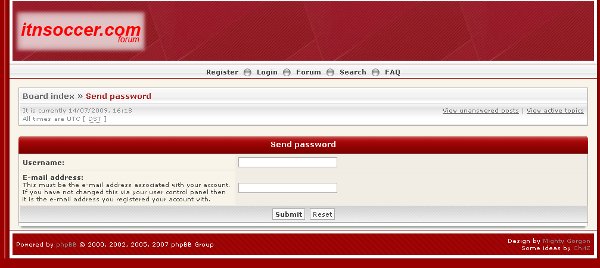 This new page will appear. You only have to fill in the requested details and wait for a password activation mail.
PLEASE NOTE THAT IT CAN TAKE UP TO 12-24HRS TO RECEIVE THE MAIL!
Once you receive it you can login again.
If all these steps didn't work, you can contact the gamemasters at inthenet@itnsoccer.com.
But please remember to contact them ONLY if you tried the above steps, and you waited for the activation mail for at least 12-24 hrs.
The gamemaster have no access to the passwords, and would have to reset manually yours, so please
help us saving our time to improve the game, and try the above instructions before enquiring.